English
speaking club
Learn English without cramming. Plunge yourself into the language environment.
Discuss interesting topics in English.
Without leaving home!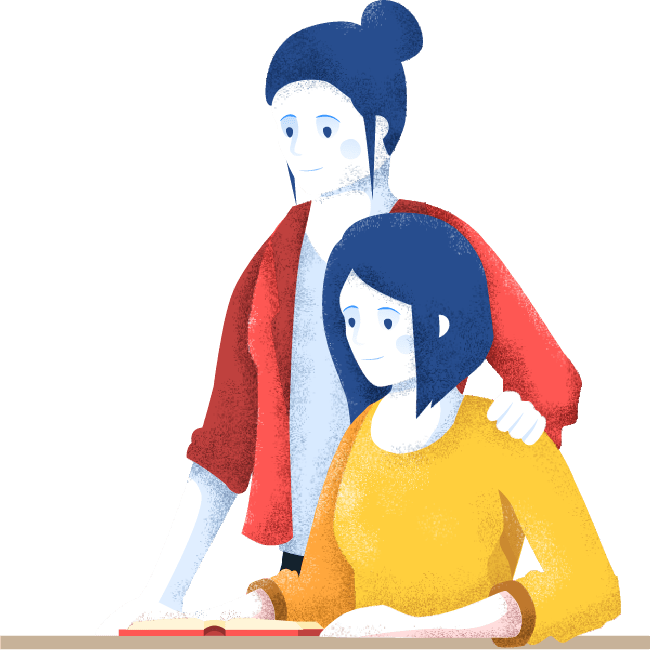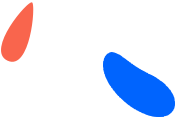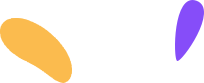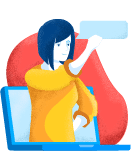 Leave a request
We process your application and offer you a trial session with one of our Talkie Talkie friends.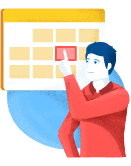 Schedule your sessions
We select a schedule that will be convenient for you and your Talkie Talkie friend.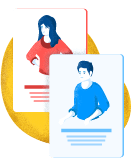 Choose your perfect Talkie friend
We help you choose a Talkie Talkie friends based on your aims and interests.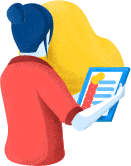 Start chatting
Communicate, study, practice the language and learn a lot!
Sign up for a trial session today
Leave a request and we will schedule the session for you.
Our TalkieTalkie friends

Watch video presentations, read profiles and choose the person that is close to you in spirit
Julia
Let's talk about life in London, about museums, theaters, painting, fashion, makeup, about cats, dogs and all animals in the world. I will tell you everything that I saw, heard, found out, living in London for 4 year !
Thiago
I am a teacher of English as a second language from Brazil. Currently living in the UK.I have experience in tutoring the students of all levels, age groups and nationalities. I provide English lessons for business, business trips, as well as for academic purposes and just communication..
Valery
Let's talk about everything you want to talk about! I have been living in England for 4 years and it was definetely the communication with local and foreign students that helped me improve my language level. I will help you too! 

Exciting Communication
Involve me and I learn. You choose the topics for communication in English yourself. No boring cramming, only fascinating conversations with interesting people.

Language practice
Practice makes perfect.
And these are not mere words. Use the vocabulary you once learned in your speech. Learn new ones and use them instantly during the conversation..

Broadening the horizons
Kill two birds with one stone. Combine learning English and mastering additional knowledge of your interest.
Feedback

Read what our customers think after the sessions with our TalkieTalkie friens
I really enjoyed the trial lesson with Julia! Comfortable, easy and pleasant. We talked about going through interviews in English. A lot of new information and practice. In the end, we even role-played the real situation. As if I already passed my first interview in English and is not so scary any more! When signing up for a lesson, at first you are afraid of your level of language and the fact that you can't say anything, but after 5-10 minutes of communication you get the feeling that this is not the first time and you have a lot to say! Thank you very much for the experience, very interesting and useful. I Sign up for regular sessions!
I study English remotely. Very convenient, interesting and the most important, the price is quite affordable. We are having conversations with Diana, she has extensive experience in studying in the UK. My good friend recommended me these sessions, she is already studying at a British university. I'm just planning, but already see the results from the classes. Indeed, besides the fact that I am getting better in English, I also learn the information about studying abroad. My general impressions of our sessions are very positive, since I already have the necessary communication skills at a conversational level. The most convenient thing is that I do not spend any special efforts and study at home, without leaving the apartment.
My son really wanted to speak English fluently, but at school he doesn't have such opportunity. Maybe because there is little practice or because the topics are not so interesting. He went to the first lesson with Emily and was delighted. They are of the same age thus they found the topics for conversation quickly. He said that they discussed films and hobbies, as well as school and travelling. Emily is a native English speaker, but knows a little Russian. It's great that there was an opportunity for children and teenagers to communicate in English. Like I used to have penpals in my childhood. Thanks for this cool opportunity! Good luck!
Frequently asked questions
I am not confident in my English level for communication. Will I be able to speak in class?
No problem. Your level doesn't matter! The main thing is to start! We will adapt to your level and you will definetely join the conversation.
I don't know which Talkie Talkie friend to choose. What should I do?
Excellent! We will help you with the choice, focusing on your interests and aims.
We want to have sessions together with my friend / mom / brother / neighbour. Is it possible?
Sure! We will always adjust to your wishes and offer the best option for you.
What additional materials do I need for the sessions?
Nothing supernatural. Computer, internet and the desire to communicate in English
Will you definitely find me a suitable Talkie friend?
We will try to satisfy your desires and interests. We have various Talkie friends: from children and teenagers to youngsters and mature people.
Ready to try?

Fill out the form below and our managers will contact you to clarify the details.

Ready to try?
Fill out the form below and our managers will contact you to clarify the details.